Magazine
Art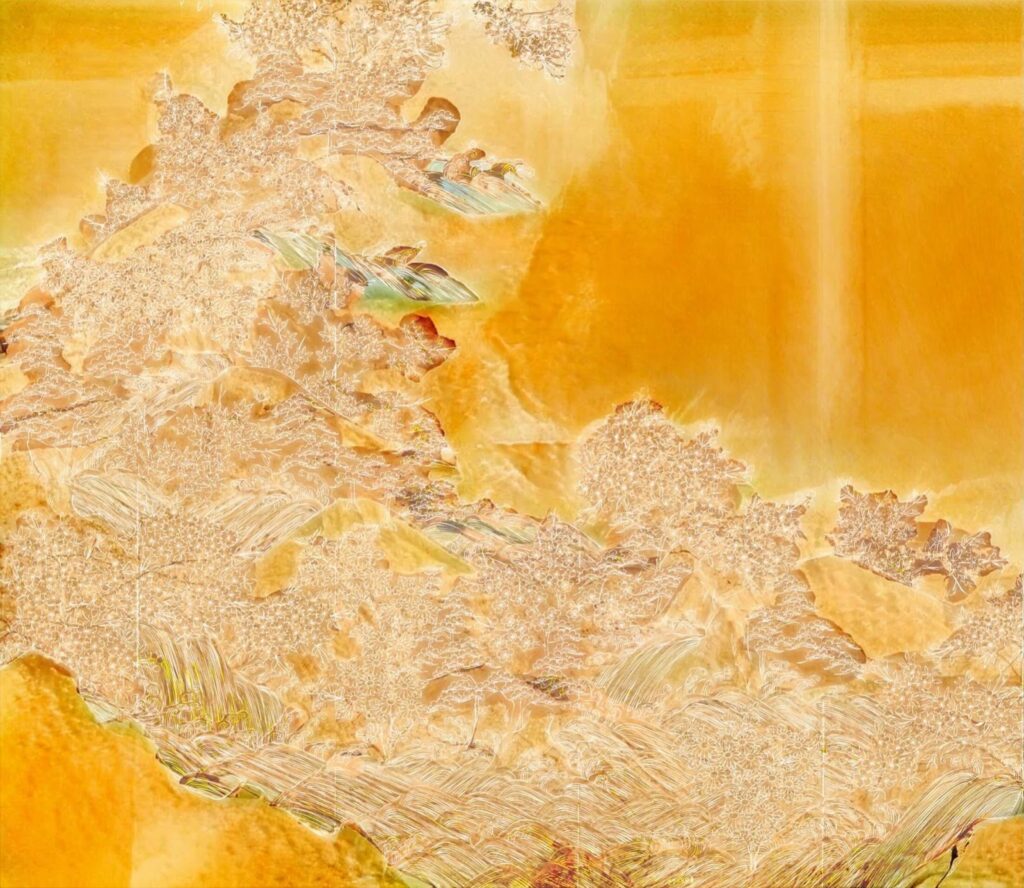 "Soko" or original designs of Kyo-Yuzen × New form of art by WAKUI Hiraku, an artist and body sculptor.
By converting traditional assets of Kyo-Yuzen into digital data, it is possible to collaborate with current artists.
HINATA set up a project to send out an artistic quality of Kyo-Yuzen to the world with Kyoto SEKIYA SENSYOKU Co. and is working on making the lost beauty of traditional assets into NFT.
Convert Kyo-Yuzen traditional assets into digital ones through NFT. Drafts depicting the beauty of Japanese style become the source of future art.
By making it an NFT, you will become the one and only owner of digital data, and those who have acquired MFT will also use the digital data itself to create new art.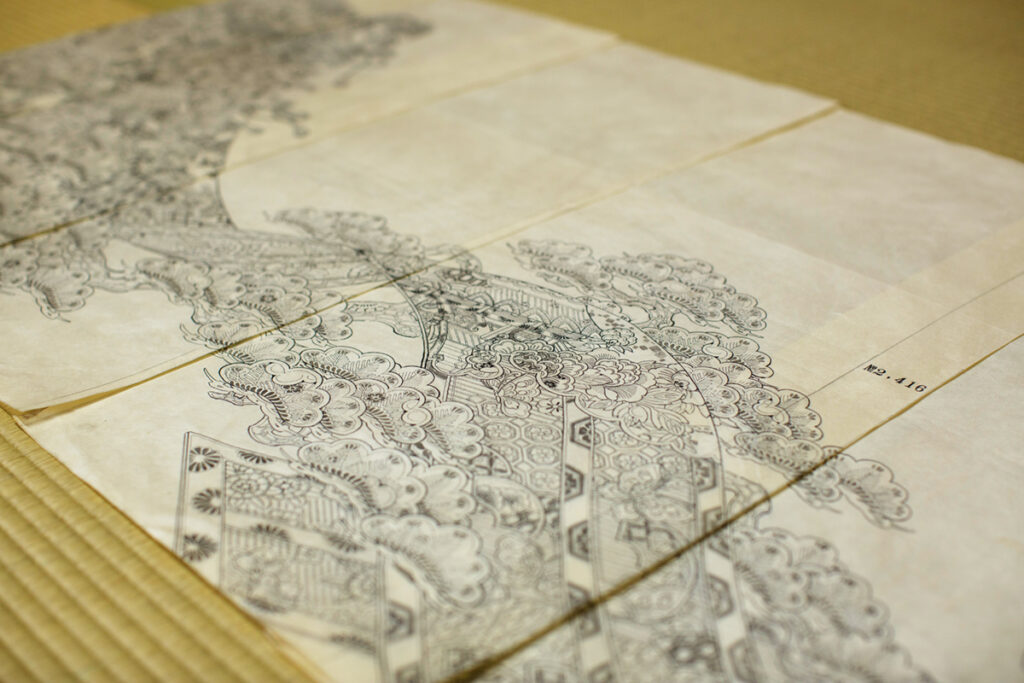 How to understand traditional assets of beauty by Mr. WAKUI Hiraku
HINATA: Speaking of Mr. WAKUI, he publishes books as a body sculptor, and we think there are many people who have a strong image of body makeup. But Mr. WAKUI's parents' house is a family of ceramic arts for generations. We hear that there are also traditional craftsmen among relatives, and that Mr. WAKUI has grown up while touching traditional art since childhood.
Currently, while running a company, Mr. WAKUI is active as a business man and artist, such as fashion design, character design, and the establishment of the Japanese Food Culture Nutrition Association.
This time, we have permission to freely create derivative works for "Soko" or original designs of Kyo-Yuzen. For that reason, we pondered who would understand the image of Yuzen and breathe new air into it.
It's not interesting as an artist collaboration of NFT to put it in the frame of illustration and fashion so far, so we consulted with Mr. WAKUI, who is doing multi-tasking activities across other fields.
Even within our company, from past works, Mr. WAKUI has a reputation as a creator with a wide range of expressions and ideas. What kind of concept did you face about this collaboration project with Kyo-Yuzen this time?
Mr.WAKUI:
I was a little worried about how to approach from "Soko" or original designs I saw this time. Some of the designs provided by SEKIYA SENSYOKU, a long-established store of Kyo-Yuzen, are more than 100 years old, and it is unknown whether kimonos with the patterns still exist. We heard that it is highly possible that it has already been lost.
It may never be possible to see its beautiful appearance again・・・ I wondered what kind of expression should be used to express such rare traditional beauty using modern values and techniques. And the theme or concept that came to my mind this time is "Kaiko-yureki".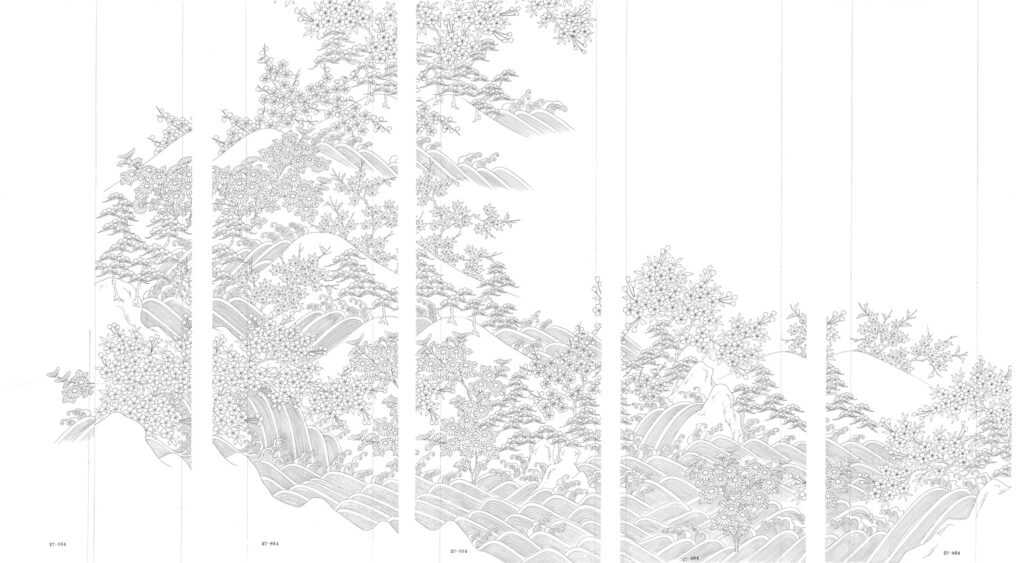 HINATA: "Kaiko-yureki" is the first word I hear. What does it mean?
Mr.WAKUI: It's a new word I made and it's a so-called coined word. As can be said in various industries, in order to sell traditional and historic things in modern times, the power to constantly introduce new things and try to be new works. Fashion is the best example.

I think it's an important point of view and a great attitude in itself, but on the other hand I think that the way to enjoy historical things is not just new. If you just love the new golden shiny, you wouldn't bother to visit historical temples and shrines.
We humans do not only feel the beauty of new things, but also have an aesthetic perspective that feels the majesty and beauty that can be obtained by aging. If you express it in short words, it's "Kaiko-yureki". It means to miss the old days and enjoy the history.
There is something that strongly stimulates our imagination by becoming old, such as feeling the beauty of dried flowers and feeling the beauty of the ruins that no one uses.
I think there are certainly things that are older and more tasteful.
HINATA: I see, it was a new word. Certainly, I think that there are many works that focus on how to incorporate modernity in collaborations with historical things. In a sense, it's an antithesis to the ever-changing kimono industry.
Mr.WAKUI: Yes exactly. I hope that the accumulation of the passage of time will be positively reflected in the work, and that both the creator and the person who obtained it can enjoy the good old days. The temples and shrines of Japan were colorful at the time of their introduction, but the ones that were fading and fading were rooted in the Japanese climate and became the unique simplicity and Wabi-Sabi culture.
In front of the Chion-in gate where Yuzensai lived. Chion-in used to be more colorful than it is now, but now, I think that the faded appearance that has carved history while being repaired and enduring is rather a personality and wraps the worshipers comfortably.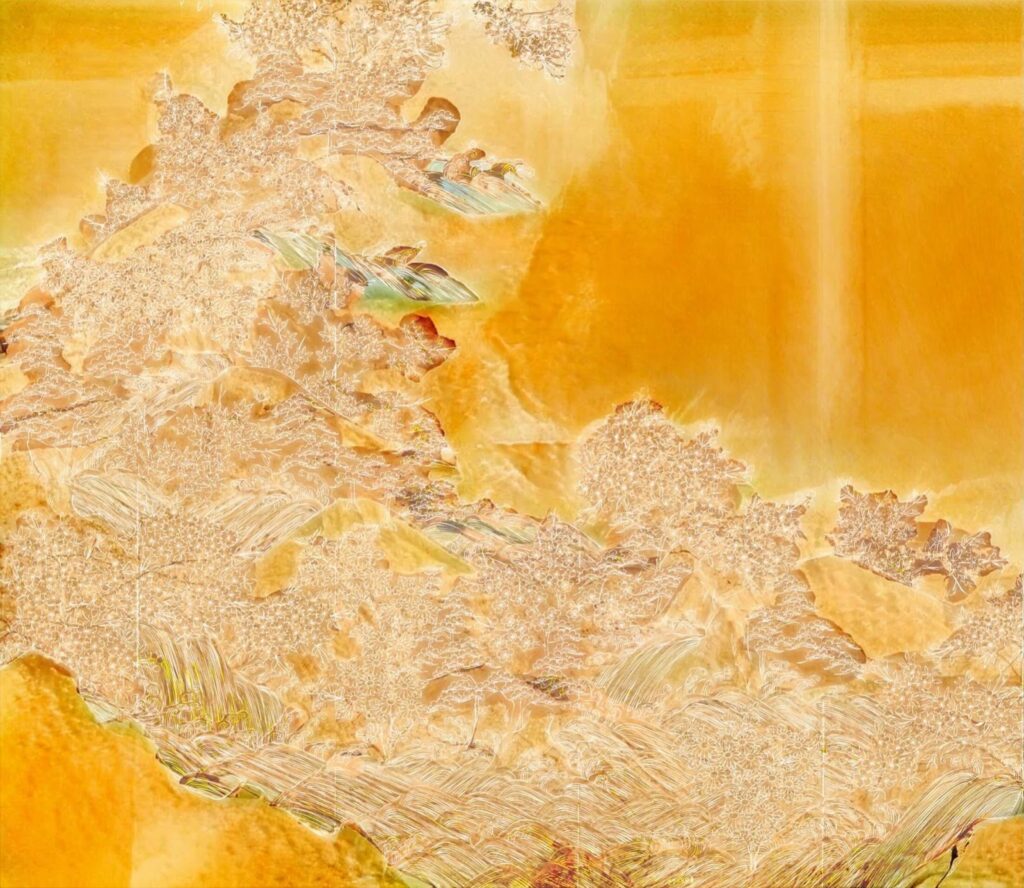 HINATA: If you ask me, the atmosphere of the historic shrines and temples is completely different at first, and it has the current style due to the accumulation of time.
Mr.WAKUI: Even if Kyo-Yuzen has lost its color, its patterns and composition have accumulated enough history and input to people to be recognized as Kyo-Yuzen. Kyo-Yuzen is a traditional craft that is colorful and fascinates people. This work was created for the purpose of actively enjoying Kyo-Yuzen while feeling nostalgic for the history of Kyo-Yuzen by intentionally applying aging treatment such as weathering and fading, like temples and shrines.
New art created by using a new technology called NFT.
We think that the form that Mr. WAKUI challenged this time is exactly the way of birth of new art. Possessing "Soko" of Kyo-Yuzen as an NFT is considered to be a declaration that it will be the successor to the new lineage of digital, which is different from the history of traditional beauty that has been passed down for a long time. The person who has acquired that right can freely think about it and reborn it as an art that will build a new era. They will further convert the digital art into NFT and connect it to the future. A chain of art that is inherited just like the Olympic torch is born.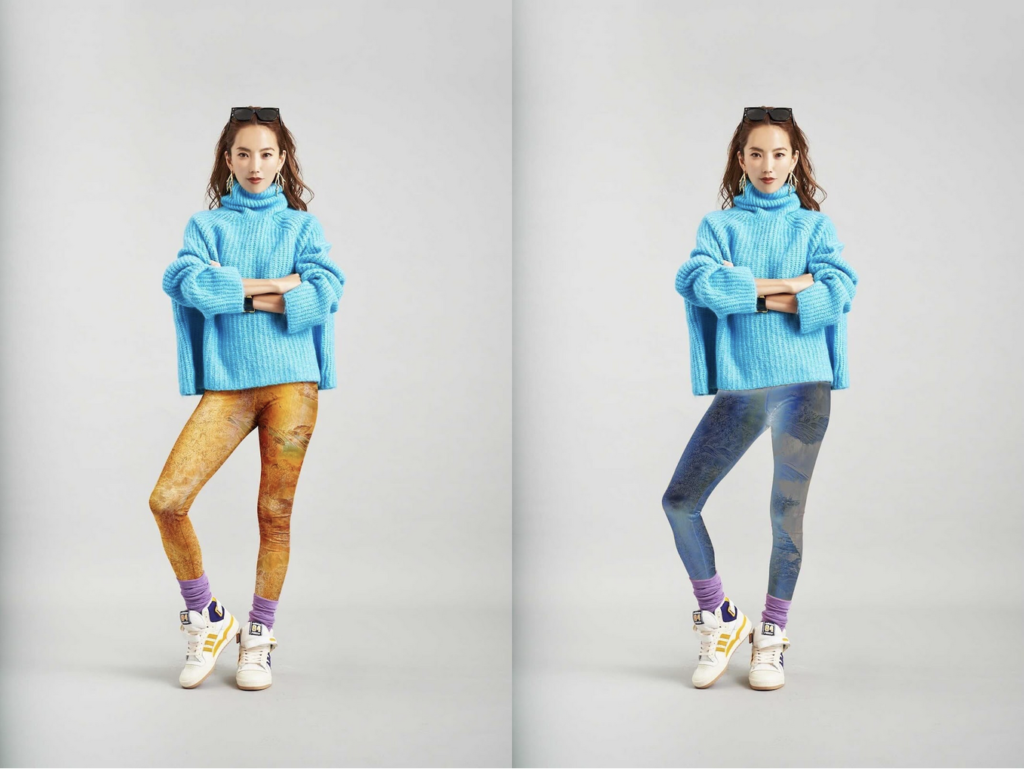 Mr. WAKUI has a track record of producing beautiful leg tights in collaboration with a fashion brand NERGY.
For example, the photo above shows an image of tights that incorporates art that makes use of this Kyo-Yuzen. If you are a person like Mr. WAKUI who has also worked on real products such as fashion, the possibilities will expand because it is digital data such as putting it out as a product without stopping at illustrations. Please get "Soko" or original designs of Kyo-Yuzen that will be unveiled in the future with NFT and create it with free ideas.
---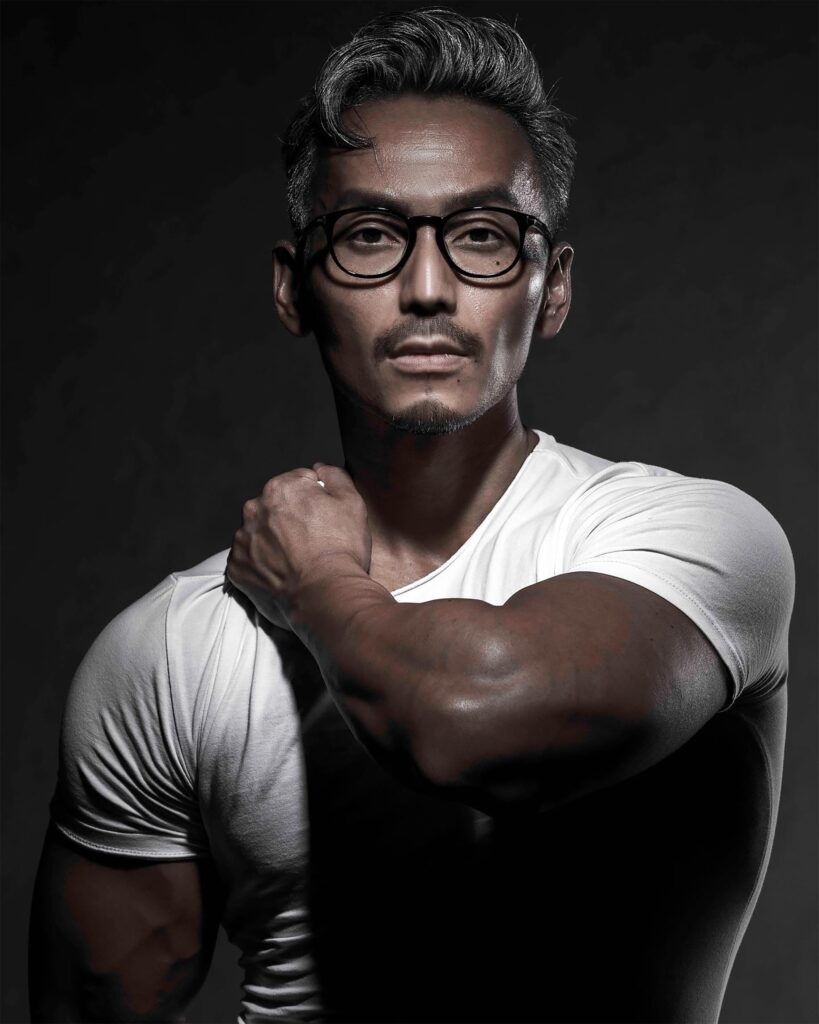 Profile
WAKUI Hiraku
artist / body sculptor
WAKUI Hiraku was born into a potter's family in Yamagata prefecture in 1979. In his school days, he aspired to be a fashion designer and studied under the late Ms. UEDA Itsuko, an haute couture designer, in KUWASAWA Design School.
After graduation, he worked for a major trading company, an apparel company, a publisher, an advertising agency and worked as a freelance designer/ consultant, etc. He became independent at the age of 30 and started operating a management consulting company. Currently, as ART. PRO FIT. Inc. CEO, he teaches how to create an ideal body by using his own body sculpting method "UBM". Beside that, he also manufactures and sells collaboration wear using his own art works with apparel companies. His body sculpting session is a complete introduction system, and although it is the most expensive in Japan, many students go from afar to become the body they want to be.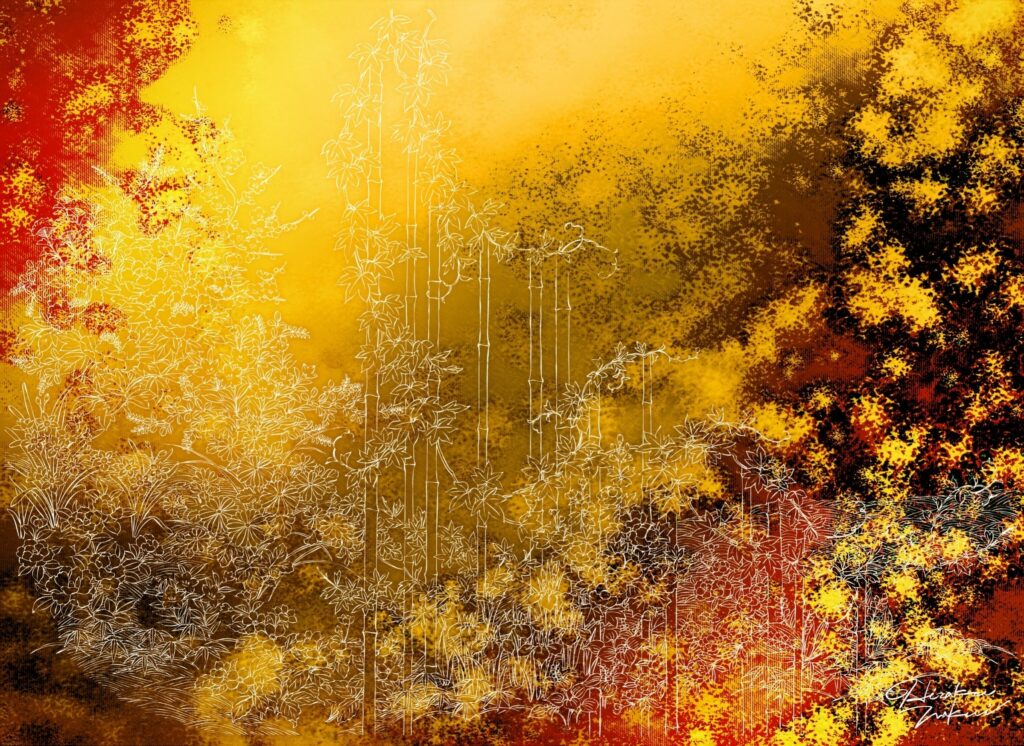 NFTプラットフォーム「HINATA」(2022年1月11日公開)