Magazine
Art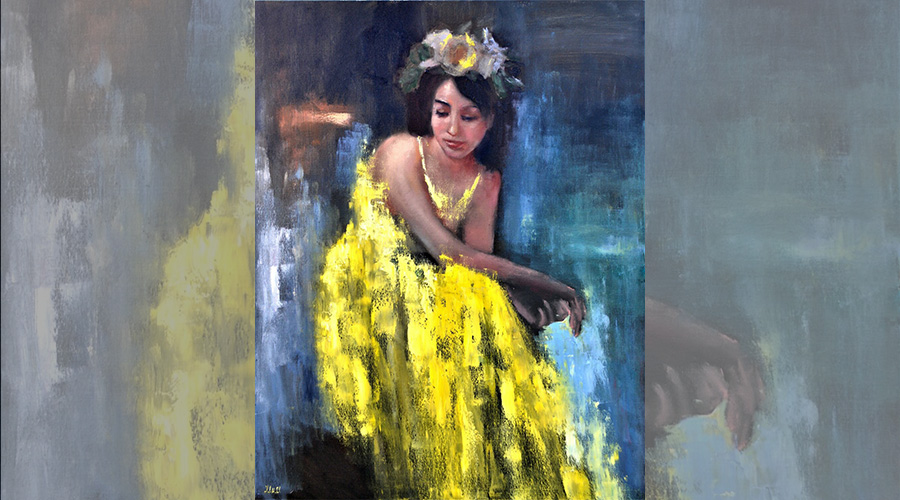 How J.Lu's arts inspired by the beauty of nature came about?
J.Lu who is a prize winning artist from Latvia joined NFT Market Place "HINATA". We asked her how she was inspired and what she was thinking when she drew. And also we asked her what she expects from new technology like NFT.
– What made you start drawing pictures?
The first painting lesson which I have taken was in my early childhood. When my brother and I were very young, we watched our mother painting a children's coloring book for us with watercolors. Maybe I was only a few years old, but I received indelible impressions for life and colored pencils with the album became my companions for all time. Then I went to art studios, school, institute, and a design studio with graphic lessons. I also searched for the best painting teachers not only in Latvia but also abroad. I have always studied painting, and I am still studying, this process has no end. My most recent teacher was Professor of the Latvian Academy of Arts Vladimir Kozin. I spent the last 3 years before the pandemic. And perhaps this is the biggest and most invaluable experience that I received from such a great artist. In September 2022, all of Latvia congratulated him on his 100th birthday!
– How do you get the idea for your art?
I live on the coast of the Baltic Sea in Jurmala. The sea and nature around this area provide me with inspiration. I spend a lot of time in nature and this is what matters most of all. And also people who bring warmth, joy and mood are important to me. Sometimes they appear as characters in my landscape.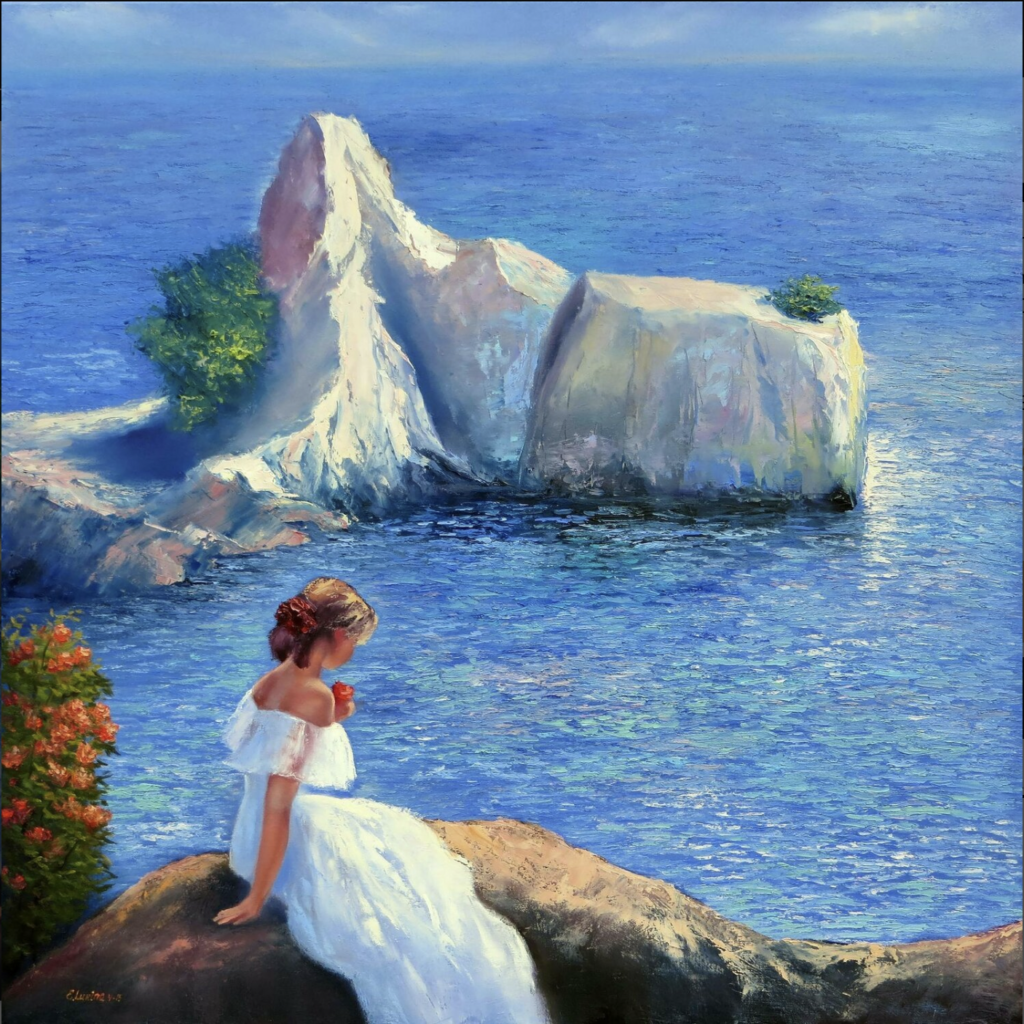 – What's the most important thing to you for drawing?
I believe the color is most important. Warm-cold ratio, measure, and contrasts. When it works in perfect harmony, it is lucky.
– What do you expect from new technology like NFT?
New technology can be accepted. But it's no secret about future technologies because it all began from us. We are the origin. It's just the beginning of the journey. For me, this is a new adventure. I don't expect anything from that yet, but I just trust progress. I anticipate something big and unknown.
---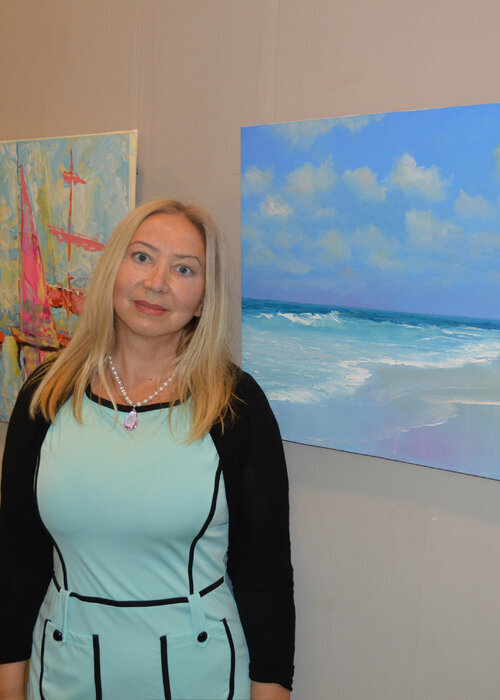 J.Lu
Art for me is not only a way of expression, but also a source of joy and love!
Elena Lukina is a prizewinning artist from Latvia whose paintings have been exhibited in solo and group shows internationally. Inspired by the beauty of nature, Lukina creates impressionist style landscapes, botanical works, animal portraits, and more in oil on canvas. Her work is characterized by great technical skill and conjure up a warmth and nostalgia through soft color palettes and smooth textures.
---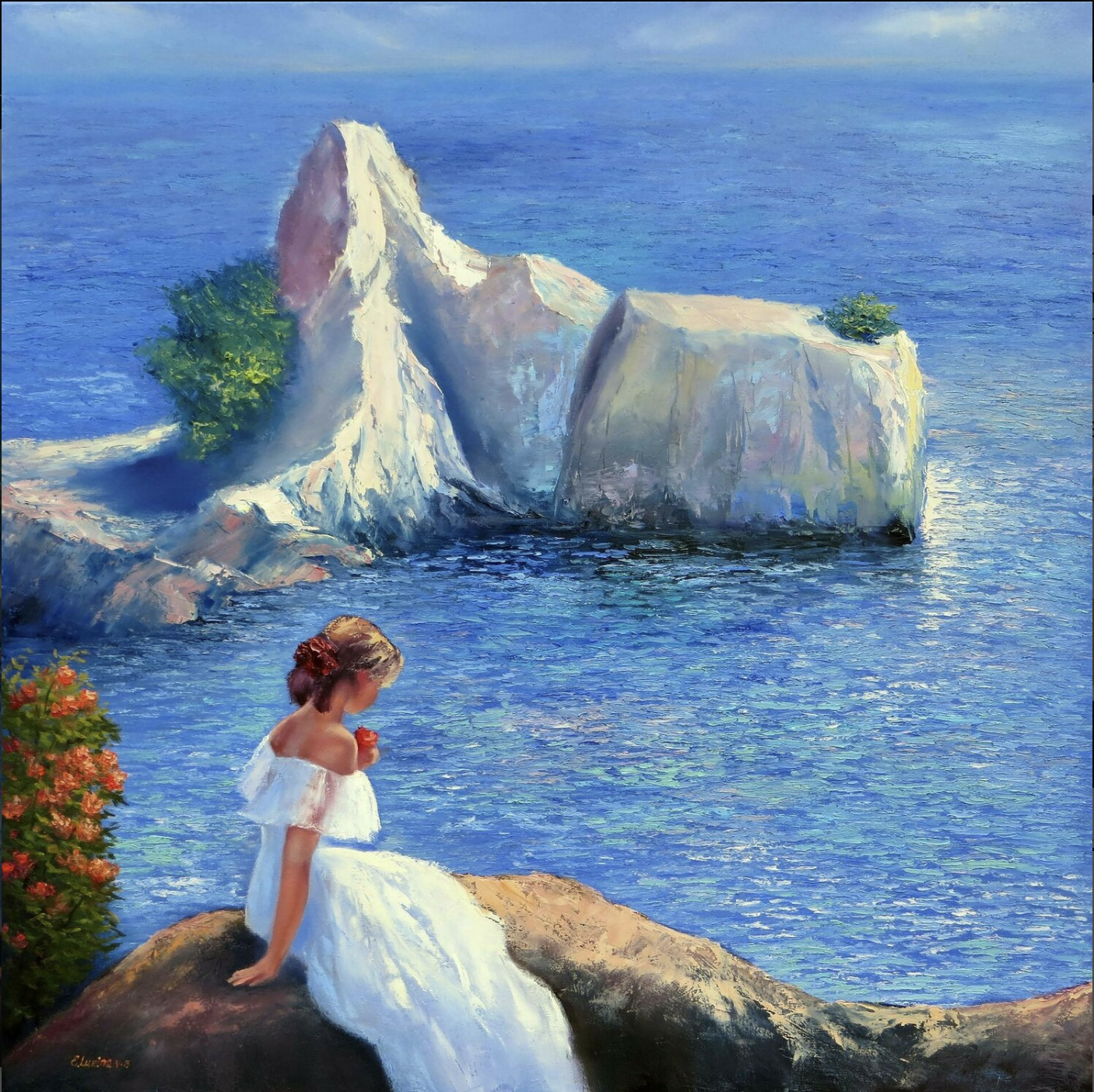 NFTプラットフォーム「HINATA」(2022年1月11日公開)