Magazine
Art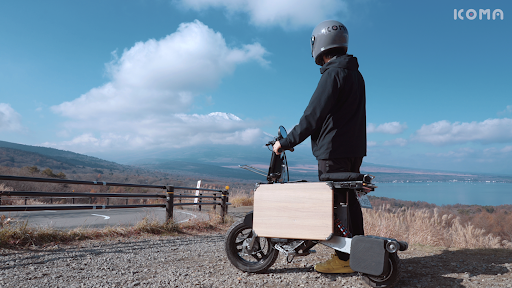 "The potential of NFT" considered by ICOMA aiming for "Integration of Manufacturing and Content".
---
We conducted a special interview with Mr. IKOMA Takamitsu, the representative director of ICOMA Co., Ltd., which plans and develops "folding bikes" that cooperated with the HINATA opening campaign. We asked Mr. IKOMA, an enthusiastic hardware startup representative, about the potential of NFT, etc.
---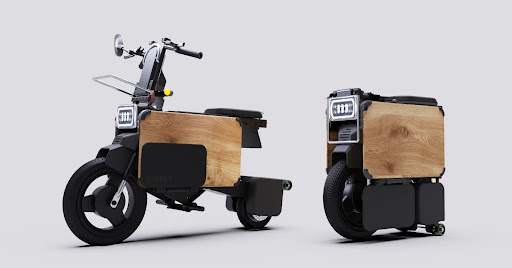 Aiming for "Integration of Manufacturing and Content"
Please tell us the background of your challenge to convert the art of a folding bike into NFT through HINATA.
ICOMA: First of all, as a major premise, we are putting all our energy into the development to send out the actual "folding bike" to the world. We plan to be able to announce a new prototype early this year.
That's why I was lucky enough to hear from HINATA via an acquaintance this time, but there is currently no resource for creating new art that can be talked about as digital art. Therefore, the purpose of this NFT campaign is not money or marketing.
We thought it would be a good opportunity to "declare" our "thoughts on manufacturing" and vision for the future. With that declaration, we are holding an NFT gift campaign of CG art of this year's zodiac tiger pattern folding bike.
We would be happy if there were even a few people who could apply for the campaign in the sense of supporting "our thoughts on manufacturing".
https://www.youtube.com/watch?v=YW-pbhwxyocu0026t=211s
ICOMA FOLDING BIKE
Since the concept model was announced last year, "Malleable electric bike with portable power supply" has received a great response overseas.
There is no need for a parking lot because it transforms from a box type that can be stored under the desk to a bike.
It combines the design that can be placed in the house with the functionality as a portable power supply.
The grand prize of "GUGEN 2021", one of the largest original hardware contests in Japan, etc.
Could you tell us more about your "thoughts on manufacturing"?
ICOMA: Based on my experience as a product designer in charge of designing various products such as toys and robots, I would like to realize "integration of manufacturing and content" in ICOMA.
For example, fashion makers are rushing into the Metaverse and NFT, aren't they? That's because fashion is "content" that expresses one's lifestyle, and clothes and sneakers have a simple product design that easily blends with art.
On the other hand, what about bikes?
I think that the function of a bike as a vehicle is noticeable, but in the presence of various mobility, I think that the meaning of "having a bike in modern times" is becoming an expression of lifestyle, that is, "content".
However, general bikes tend to have a product design that emphasizes the realization of functions that should be satisfied, and the customizability as a lifestyle expression is low.
I design products with the intention of proposing ICOMA folding bikes not just as
vehicles, but as one of the tools to adapt to various environments and express lifestyles.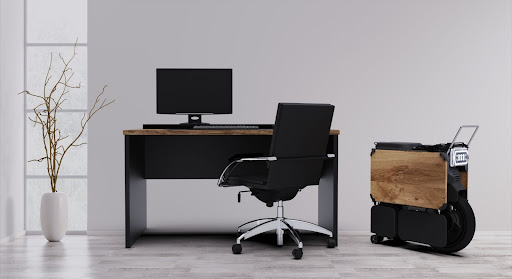 One of them is that it can be used as a power source for camping and worcation regardless of location, and I think that this concept has received a certain response at present.
It has potential to be "an art bike".
In addition to this digital art, folding bikes have been announced with various design variations such as garage kits.
ICOMA: The folding bike is not only fun to transform, but also has an infinite variety of design customization because t is a simple box shape. In the future, for example, we will be able to make artist collaboration bikes.
This NFT is one example. We asked a British designer who supports the project to create art.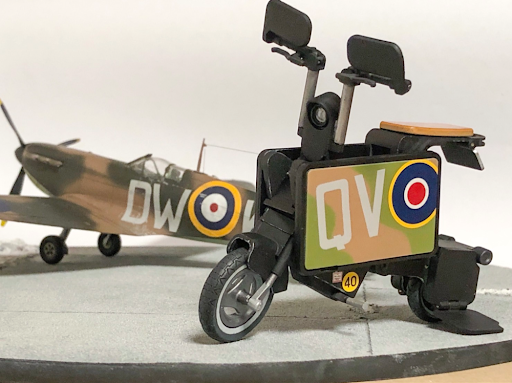 However, there are often one-of-a-kind design cars such as "Itasha", but even if you want it, do you actually buy it? And even if you bought it, can you ride it on a regular basis?
Even if you think it's cool, it's quite a hurdle to actually use it.
ICOMA: That's right. It is the role of toys to satisfy that desire for ownership, but I feel that recent technological innovations, including NFT, have caused major crustal movements in the way project design should be.
There are three major changes that I am paying attention to.
The first is the emergence of decentralized manufacturing that utilizes 3D printers, which I call "democratization of manufacturing."
The second is "changes in how to satisfy ownership" by NFT.
The third is that people are staying in "a world without the laws of physics" like virtual space. Product design in virtual space should be different from that in the real world.
Because of the simple structural design of ICOMA's folding bikes, it is possible to manufacture small lots in various places using 3D printers and the like.
There could be various collaborations with artists and manufacturers in the form of "local bikes".
Until now, you had to buy a real car when you wanted it, but instead, a new way of satisfying the desire "to own an NFT" has also emerged.
Furthermore, it has a simple design that makes it easy for you to actually use it in virtual space and consume it as "content".
I feel that the hurdles to realize the "integration of manufacturing and content" that I wanted to do are being opened up at once by various technological innovations.
However, I haven't seen a clear way to do this yet…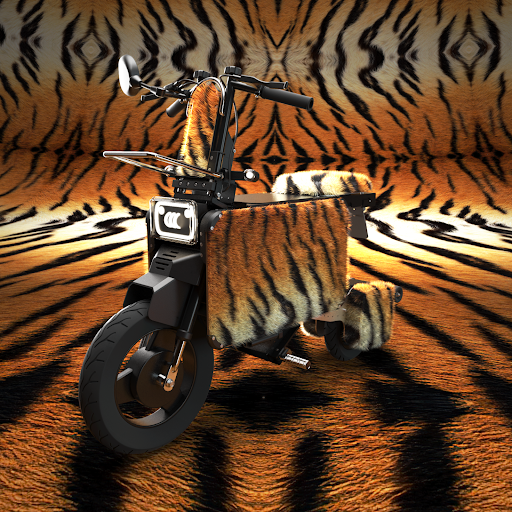 I want to go back and forth between virtual and reality on "a bike".
"Integration of manufacturing and content" seems to be interesting!
It's true that everyone is still groping in the dark though
ICOMA: Yes. Anyway, I don't know until I try it.
Here is one of my hypotheses.
Even if people move to a virtual space where they can warp and ignore any physical laws, there will definitely be "people who dare to ride a bike and move lazily". If so, there should be a trend that you will want a bike that was popular in virtual space even in the real world.
The product called "toys" that I was involved in is exactly the same. From the longing for content such as animation and movies, things related to it are made and sold. And conversely, because there are real things, the content becomes more persuasive, and you will like it even more.
The success story of "integration of manufacturing and content" is exactly a toy.
I want to send out bikes as content while taking advantage of our strength in planning and developing hardware products in the real world.
Ride a folding bike that was popular in the virtual world, even in the real world.
It will be exciting to have a future where you can go back and forth between such virtual and reality!
Thank you very much. Finally, please tell us your expectations for HINATA.
ICOMA: I think that all the players and artists in the world are entering the NFT industry now, and it seems that they have already made a round, including platformers. Simple digital art cannot be differentiated without a great deal of quality, brand power, financial power, and peculiarity.
So, I think it would be nice if there was a Japanese-style mechanism for the next phase.
I think that HINATA's "sponsor function" is one of them, and this time we were
sponsored by OKB, as a licensee on a trial basis, who has been with us since the founding period in promotion strategy, creative production, garage kit sales, etc.
In the future, when creating collaboration bikes with local governments and manufacturers, we may be able to do something interesting as content transmission by utilizing this function.
Manufacturing in the real world is Japan's strength. I would be happy if we could have a new mechanism to integrate manufacturing and digital content and spread it from Japan to the world.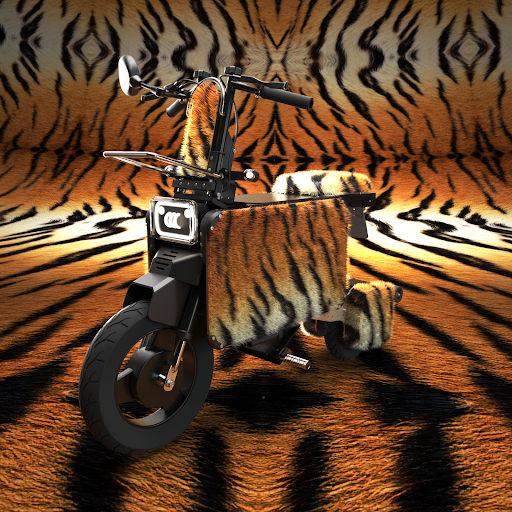 NFTプラットフォーム「HINATA」(2022年1月11日公開)