Magazine
Official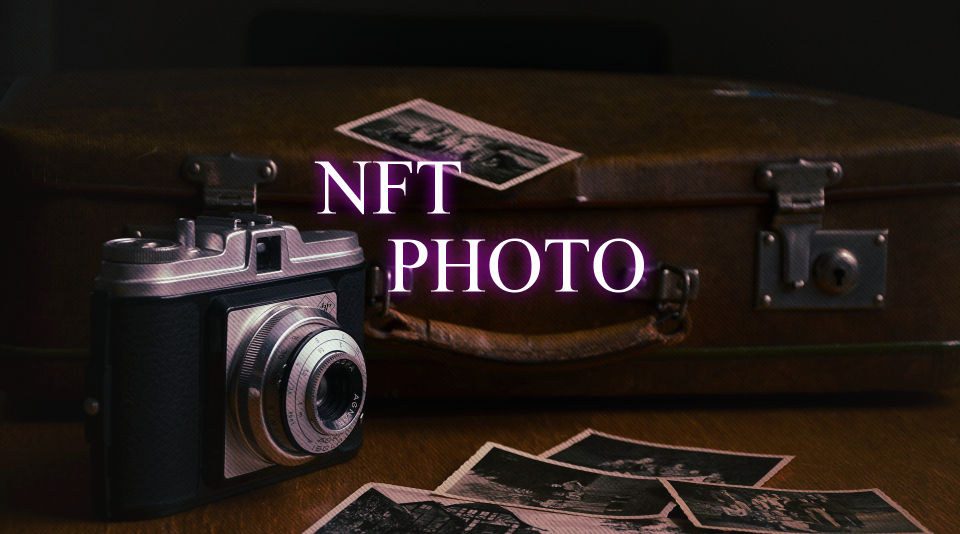 Can I sell my photos on the NFT marketplace? Explaining sales procedures, selling tips, and points to note!
From around 2021, I started to hear the word NFT frequently. While various things such as art and games are traded, many people are wondering, " Can I sell the photos I took as NFT? "
In this article, we explain in an easy-to-understand manner whether NFT photos will sell or not, with sales examples.
We also introduce the procedure for actually selling NFT photos and tips for selling, so please refer to it.
1. Can I sell NFT photos?
Anyone can sell their photos on the NFT market by making NFTs from their own photos .
In the first place, NFT is an abbreviation for Non-Fungible Token , and refers to a technology that gives digital data a unique scarcity value.
Until now, digital data such as photographs had little value and were considered unsuitable for business.
This is because photos on the Internet can be easily duplicated, making it impossible to distinguish between genuine and fake photos, which diminishes their rarity.
However, NFT photos that incorporate blockchain technology are difficult to forge and can add unique scarcity value, so you can distinguish between genuine and fake.
In addition, since you can easily convert your favorite photos from the photos saved on your smartphone to NFT, it can be said that NFT and photos are compatible .
2. NFT photo sales example
There are three famous sales cases for NFT photos:
Indonesian college student selfie
Concept photo featuring Vans sneakers
Hirose Suzu's NFT digital bromide
I will introduce them in order.
(1) Self-portrait of an Indonesian university student
Indonesian university student Gozari has sold selfies taken almost every day for five years as NFT photos, and the sales have exceeded 140 million yen.
A famous chef bought a selfie and introduced it on his SNS, and sales soared.
It's not because Gozari-kun is famous that it's selling well, but the value is born from the rarity that has continued almost every day for five years and the continuity that makes you wonder about the next day .
This is an example that shows that even if it is not an elaborate photo, if there is even a slight rarity, there is a possibility of making a large profit by converting it to NFT.
(2) Concept photo featuring Vans sneakers
The Vans sneaker is the star, and the photos were taken all over the United States over the course of three years.
Based on the concept of originality and story, this photo is not only taken from a very high place that would be difficult to get there, but also expresses the question "Where will Vans go next?" Is it?" , the number of fans is steadily increasing.
(3) Suzu Hirose's NFT digital bromide
For the first time in Japan, popular actress Suzu Hirose sells NFT photobooks.
It is the first NFT item of a popular actress in Japan, and it is possible to purchase only 500 winners .
3. 3 steps for selling NFT photos
There are generally three steps to actually selling NFT photos:
buy crypto assets
Send crypto assets to wallet
NFT your photos on the NFT Marketplace
I will explain in an easy-to-understand manner using the world's largest marketplace "OpenSea" as an example.
(1) Purchase crypto assets
When listing NFT on OpenSea, gas fee (commission) will be incurred only for the first time, so purchase Ethereum on the virtual currency exchange.
For cryptocurrency exchanges, we recommend Coincheck , which has won the top number of app downloads in Japan for three consecutive years . After registering as a member of Coincheck, perform the following operations.
Click "Sales (Purchase)" on the left side of the screen.
Select ETH
Enter the quantity you want to purchase
Click "Buy Now" on the bottom right of the screen
As a guideline, the purchase amount is 2.5% of the listing price for GAS and 0.005 ETH for the remittance fee to the wallet.
Ethereum purchase is now complete.
(2) Transfer crypto assets to wallet
Send the Ethereum purchased with Coincheck to MetaMask , which is called a wallet . Even if the money is sent to the wrong address, the money transfer cannot be canceled.
Copy the MetaMask remittance address to your clipboard before using it.
We will carry out the remittance procedure from the coin check screen.
A remittance fee will be charged, but we recommend that you make a small remittance once to confirm that the remittance address is correct.
The procedure for sending money is as follows.
Click "Crypto asset transfer" on the left side of the screen
Destination: Register MetaMask remittance address
Enter "Transfer Amount"
Click "Next" at the bottom of the screen
Follow the instructions and complete the remittance.
(3) Convert photos to NFT on NFT Marketplace
Click " Create " on the top screen of OpenSea .
A screen for creating a new item will appear, so do the following:
Upload the image (photo) you want to make into NFT
Enter work name
Enter URL for external link
Enter work description
Click "Create"
Enter the name and description in English, considering that overseas users will be purchasing.
Since the creation of the NFT photo has been completed, I will continue to sell it.
Click " Sell " at the top right of the screen of the NFT photo you want to sell.
Enter the information required for listing.
Type: Choose Fixed Price or Auction Sale
Enter listing price
Enter listing period
Click " Complete List "
A GAS fee of 2.5% of the listing price will be charged only for the first listing, so we will proceed with the payment procedure.
This completes the listing of NFT photos.
4. Recommended marketplaces for selling NFT photos
NFT Marketplace is a platform where you can buy and sell NFT works such as NFT photos and NFT art.
Since each marketplace handles different works and fees, it is necessary to keep track of the features of the service when choosing.
The table below summarizes three recommended marketplaces from a variety of domestic and international services.
NFT Marketplace
feature
Precautions when using
commission
HINATA
・Easier to list and purchase than other services
・Various types of handling such as digital art and NFT trading cards
・NFT photos can be purchased with a credit card
・Currently, it is not possible to purchase with crypto assets
(will be supported sequentially)
・Sales fee: Inquiry required
・Payment fee: 3%
(for credit card payment)
OpenSea
・The world's largest marketplace
・Abundant content that can be traded
・Works of famous creators are also exhibited
・Not fully compatible with Japanese
・Scam NFTs exist
・Sales fee: 2.5% of the selling price (only for the first listing)
・Settlement fee: Varies depending on demand
Rarible
・The works are mainly NFT art
・There are many low-priced works
・Design design that is easy for beginners to see
・Transactions are limited to the original currency "RARI"
・Blockchain supports only Ethereum
・Sales fee: 2.5% of the selling price
・Settlement fee: Varies depending on demand
For beginners who want to sell NFT photos from now on, it is better to use HINATA because it is easy to list.
5. What you need to know when selling NFT photos
I will explain three things I want to know when selling NFT photos.
Patterns that do not sell and tips for selling
Copyright and portrait rights
Future prospects
I will explain in order.
(1) Patterns that do not sell and tips for selling
In order to sell NFT photos, it is necessary to raise awareness of the work.
There are cases in which information dissemination is neglected after the exhibition, but the works exhibited by the general public do not sell because the existence itself is not known.
First of all, in order to raise awareness, let's actively send out information on Twitter and blogs, etc., and appeal to the appeal.
In addition, information dissemination is not limited to Japanese, but by disseminating information in English for overseas markets with a large market size, the range of purchasers will expand, and there is a possibility that overseas NFT influencers will pay attention.
(2) Copyright and portrait rights
When selling NFT photos, pay attention to copyright and portrait rights, and original photos that can be used for commercial purposes are required.
If you use photos of buildings, characters, etc. without permission, you may infringe on the copyright, so it is necessary to obtain permission in advance.
Photographs that show an identifiable face or body may infringe portrait rights, so permission must be obtained from the subject prior to use.
Also, if you take a photo based on a popular photo, if the composition is too similar, it may be considered plagiarism, so be careful.
(3) Future outlook
NFT x photos are very compatible, and by incorporating blockchain technology, counterfeiting and duplication are prevented, and rarity value increases, so it is expected that they will continue to be traded at high prices in the future.
Also, since many of the popular NFT photos value uniqueness and storytelling, unified concepts and worldviews will continue to be emphasized.
When selling NFT photos, it is important to create works that make people feel they are worth owning.
6. If you want to sell/purchase NFT photos, use HINATA
Since NFTs, which can add scarcity value, are compatible with photographs, it is expected that many photographers will enter the market in the future.
The important thing in selling NFT photos is to appeal the appeal of the concept and world view of the work.
Therefore, if you want to sell or purchase NFT photos, we recommend the NFT marketplace " HINATA " where you can share your stories and thoughts.
HINATA supports payments in legal currency (Japanese Yen) so that even beginners of NFTs can sell and purchase, and realizes low fees.
In addition, we plan to implement functions such as secondary distribution functions (resale / resale) within HINATA, so transactions on HIANTA will become active in the future.
HINATA offers a place where all artists and creators can shine, so why not share your work with the world ?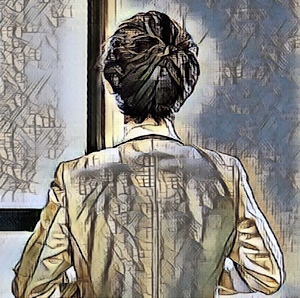 NFTやメタバース、仮想通貨系の記事執筆を得意とするWebライター。
仮想通貨の未来を楽しみに自己資産をコツコツ運用中。投資は長期運用派のため常にガチホです。
Play-to-EarnであるNFTゲームやMove-to-Earnでも遊んでいます。
初心者の方にもわかりやすくNFTの魅力をお伝えします!