Magazine
Official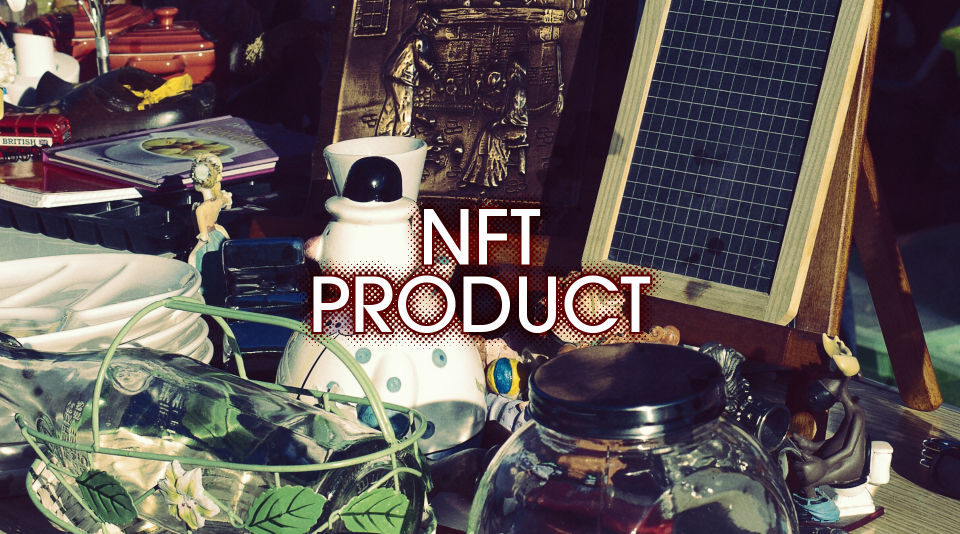 What can I sell with NFT? Introducing sales examples, tips for selling, and points to note
NFTs have become a focus of attention, and we are seeing more and more messages from NFT creators on social media. Maybe you want to sell something like them.
Anyone can easily sell NFTs, so even beginners can sell NFTs immediately.
I will explain in an easy-to-understand manner about what sells, how to sell, and if there are any tricks.
1. What can I sell with NFT? why sell?
In conclusion, any digital data can be sold as NFT.
NFT is a technology that gives digital data a certificate of "one and only one point". Thanks to the certificate, the NFT digital data can no longer be copied (duplicated), creating value.
All of the following are listed as NFTs, and all NFTs have a track record of being traded at high prices.
image
An illustration
music
movie
fashion
Tweet
in-game land
Of course, other digital data can also be sold as NFTs.
NFTs are often talked about for high-value transactions. Reasons for soaring prices include fashion items of celebrities, new businesses of companies, and high collectability. The NFT market is still expanding, so even if you get NFT at a high price, it is also attracting attention from investors who aim to sell it at a higher price.
2. Items actually sold on NFT
I told you that with NFT, you can sell any digital data. Now, let me introduce what kind of NFTs were actually traded.
(1) Beeple's "Everydays—The First 5000 Days"
A representative of NFT's digital art that won a high bid is the work "Everydays—The First 5000 Days" by digital artist Beeple. In March 2021, it was sold for about 7.5 billion yen at the exchange rate at the time, and it suddenly became famous.
(2) Tweet by Twitter co-founder Jack Dorsey
It was the first tweet of Twitter co-founder Jack Dorsey that was awarded at the same time as Mr. Beeple and became a hot topic. At the exchange rate at the time, it was sold for about 300 million yen. It became a hot topic that the tweet of Mr. Masayoshi Son, the chairman and president of the Softbank Group in Japan, was turned into an NFT.
(3) Cat from the NFT game "CryptoKitties"
An NFT game called CryptoKitties is a cat breeding game on the blockchain. The cat was also traded as NFT, and in the past it was priced at about 19 million yen at the exchange rate at the time. In this way, game assets can also be bought and sold on NFT.
(4) NFT music by Elon Musk, CEO of Tesla
In March 2021, Elon Musk announced on Twitter that he would release NFT music, and it became a hot topic. There was a bid over 100 million yen at the auction, but the listing was withdrawn before the bid was successful.
(5) Metaverse land
In the Metaverse major "The Sandbox", you can trade land called LAND. In fact, Japanese companies such as Adidas, Gucci, Square Enix, and Avex Technologies have purchased land one after another and entered the Metaverse business.
3. How to sell NFTs
In order to sell NFT, it is necessary to convert the digital data you want to sell into NFT and list it on the NFT marketplace. For that reason, I will briefly explain the flow up to the exhibition that I want to hold down.
Create digital data to sell (illustration, music, etc.)
Prepare gas bill (buy crypto assets)
create wallet
Register on the NFT marketplace that supports digital data to sell
Convert data to NFT on the NFT Marketplace
Exhibit
The general flow is as above.
There are advance preparations necessary to buy crypto assets.
Please refer to the following articles for how to open a cryptocurrency exchange account and how to create a wallet such as Metamask. We explain the steps necessary to sell NFTs in an easy-to-understand manner for beginners.
4. Tips for selling NFTs
Even if you blindly list NFTs, it will be difficult to sell them easily. Here are some points you should keep in mind to sell NFTs.
(1) Choose your NFT marketplace carefully
The number of NFT marketplaces that trade NFTs is gradually increasing. Each market has its own characteristics, so let's use the marketplace that is easy to sell depending on the type of NFT.
NFT
Marketplace
feature
Precautions when using
commission
Main handling
genre
HINATA
・Supports Japanese yen
・Easy account registration
・Easy to buy NFT
Only NFTs can be purchased at this time
Sales commission:
Inquiry required
・Digital art
・Digital art with membership
・Others
Opensea
・The world's largest NFT market
・Wide variety of NFTs
・Free gas with Polygon network
There are waves in gas prices on the Ethereum network, and the burden increases depending on the timing
Sales commission: 2.5%
・Digital art
・Game assets
・Trading cards
・Others
Rarible
・Simple operation
・Issues governance token (RALI)
・Handles a lot of content
Since it is mainly used in English-speaking countries , only some Japanese services are supported
Sales commission: 2.5%
・Digital art
・Game assets
・Digital music
・Others
(2) Use SNS and community (DAO)
Currently, works such as NFT art spread recognition on SNS and gain fans. There are many NFT creators who have achieved great success with the combination of NFT and SNS marketing.
There are various ways to acquire fans, but some creators do a project called "Giveaway" where they give away their own work for free from applicants on Twitter etc.
In addition, NFT exhibitions are held irregularly in the Metaverse. By exhibiting your own work at such events, you will be able to increase the number of opportunities for people to see your work. At that time, if you send out the thoughts and episodes that are put into the exhibited works on SNS, it will be easier to convey the appeal of yourself and the works, which will lead to the acquisition of fans.
If you have fans for your NFT work, create a fan community on SNS etc. By doing so, the recognition of the new collection will spread more and more.
(3) Communicate to overseas collectors
The Japanese market for NFTs is still small compared to overseas markets. If you make it easier for not only Japanese collectors but also overseas collectors to buy your work, the probability of it selling will increase.
In particular, NFT is widely recognized in Southeast Asia such as the Philippines, Thailand, and Malaysia (Reference: Study: 90% of adults in Japan don't know what is an NFT│Finbold ). It would be a good idea to post product introductions and SNS in various languages, including English.
(4) Grant rights that please the owner
NFTs can be granted rights that are available only to the owner of that NFT. There are various rights that can be granted, such as membership rights, rights to participate in events, and content that can only be viewed by the owner (HINATA also sells NFT art with hotel membership rights).
Depending on the rights granted, it may be directly linked to the value of the NFT, so considering attractive rights is also a key point for successful sales.
5. Points to note when selling NFTs
Finally, here are three things to keep in mind when selling NFTs.
(1) If the blockchain disappears, the ownership of the NFT may also disappear
Information such as NFT ownership is recorded on the blockchain. If the blockchain that issued the NFT disappears, the ownership of the NFT may disappear altogether.
Currently, the widely used NFT is the Ethereum chain. Polygon, Solana, and Avalanche chains are also used. It is not clear which blockchain will become mainstream in the future, but it is recommended to issue NFTs on a long-term and reliable blockchain.
For example, blockchains that are used by large-scale NFT marketplaces and blockchains that have a large amount of circulation as crypto assets are relatively reliable.
(2) There are cases where no royalties are generated in secondary distribution
An attractive feature of NFTs is that creators receive royalties during secondary distribution (resale of goods once purchased by consumers). However, in many cases, the condition for generating this royalty is "only for secondary distribution within the marketplace where the NFT was purchased".
Therefore, if you expect royalties, ask "What are the conditions for occurrence?" Better check.
6. If you want to sell/purchase NFT, use HINATA
The NFT market is expanding rapidly, and the number of NFT products is increasing due to the ease of listing. Therefore, it is a fact that it is becoming difficult to sell just by listing.
However, there is still less competition in the NFT market than in other industries, so if you list your products with tips and notes, it will not be difficult to sell NFTs.
Also, once you touch it, you will understand that the mechanism for purchasing and listing NFTs is surprisingly simple. I recommend "If you are interested, try it first".
You can create an account on the Japanese NFT marketplace "HINATA" simply by registering your email address and password. Another feature is that NFT can be exchanged in Japanese yen, while trading in crypto assets is common. Since the gas fee is free, it is a marketplace where even beginners can easily purchase NFTs.
In the future, it will be possible for individuals to list NFTs on "HINATA", so why not take a look now?
NFTプラットフォーム「HINATA」(2022年1月11日公開)