Magazine
Official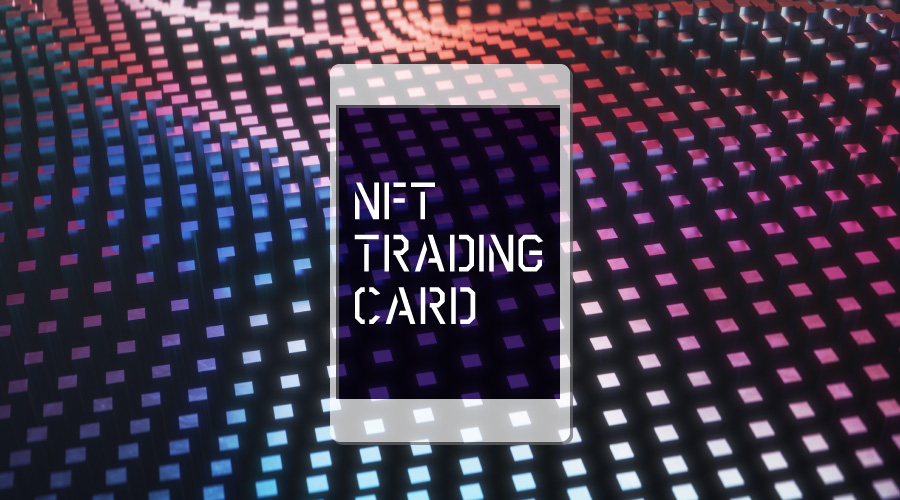 [High-profile NFT Trading Card] Thorough explanation of features, trading methods, and future prospects!
NFT has increased to be seen in TV programs. There is also a topic that one piece of art has a price of 100 million units, and it is a topic not only among collectors but also among investors.
"NFT trading cards", which combine such NFTs and trading cards, are increasingly being introduced in Japan.
In this article, we will thoroughly explain the features, specific examples, how to buy, and future prospects for "NFT trading cards".
1. What is NFT Trading Card?
An NFT trading card is a "trading card that has been proven to be unique by the NFT mechanism" .
Trading cards are based on anime characters, athletes, idols, etc. There are not only paper cards but also digital versions. NFT Trading Card is an NFT version of the latter "digital trading card".
NFT stands for Non-Fungible Token, or non-fungible token in Japanese, and refers to a technology that utilizes blockchain technology to attach a "falsified serial number" to digital data .
With this NFT, digital data, which was once easy to copy and difficult to prove its uniqueness, now has a scarcity value. NFT trading cards are no exception, and there are cases where the value is over 10 million yen.
A factor that increases the monetary value of NFT trading cards is that they can be auctioned or resold . The more popular the work, the higher the price at auction, and the repeated resale will increase the monetary value.
On the other hand, as one of the features that is different from conventional trading cards, NFT trading cards allow the author to receive resale profit . When selling, it is possible to set in advance such as "receiving ○% of the resale amount as a reward", so it is a mechanism to generate profit even if it is resold.
The characteristics of NFT trading cards are summarized in the following five.
The uniqueness can be proved by the mechanism of NFT
Popular works and items with brand value are expensive
In addition to fixed prices, auctions and resale are also possible
There is also a mechanism for authors to continue to earn profits
Transparency is maintained by blockchain technology
2. Types and specific examples of NFT trading cards
There are various types of NFT trading cards, but in this article, we will introduce specific examples by dividing them into the following three genres: idols, sports, and games.
(1) NFT Trading Card (Idol)
Three series of NFT trading cards of the popular idol group "SKE48" have been sold so far.
At the graduation concert of Jurina Matsui and Akane Takayanagi, there was also a limited sale called "Odekake NFT Series".
With the initial sales of 100 copies, it has attracted a lot of attention not only from SKE48 fans but also from NFT collectors.
The selling price at the time of release is 1,000 yen for two types, a single card and a pack of 5 cards. Currently, Coincheck NFT (beta version), some of which are exhibited.
The weekend heroine "Momoiro Clover Z" sells memorial NFT trading cards with the theme of "10th Anniversary Tokyo Dome LIVE".
A total of 52 types of cards with a playing card motif, and 10 cards per pack were sold in 2,288 packs only.
As a purchaser benefit, there is a gift of "Joker" for those who have collected 22 or more and autographs of the members.
Currently, it is listed on the marketplace "OpenSea" at a selling price of 0.03 ETH.
(2) NFT Trading Card (Sports)
"PLAYBACK 9" is the official NFT trading card of the team, which is based on the play scene of the Japanese professional baseball "Yokohama BayStars".
Since the game video is made into an NFT trading card, you can create your own collection by collecting the famous scenes of the game and the games you have watched.
The sales period and issue limit are set, and it seems that there is also an aim to increase the rarity value.
New works can be purchased from the official website, and exhibitions and purchases of exhibited works can be done from the marketplace "LINE NFT".
"NBA Top Shot" is an officially sold NFT trading card from the North American professional basketball league NBA. The highlights of the game are NFTs, and you can collect NFTs that capture the success of star players.
There are three types of rarity for cards: Common, Rare, and Legendary, and what is in the package is random. Package prices range from $9 to $999, with the most expensive package including Legendary.
Among the Legendaries, the most expensive ones are worth more than 10 million yen, and are attracting attention not only from NBA fans but also from investors.
We also incorporate various entertainment elements to revitalize the NBA fan community. For example, at the time of purchase, a lottery will be held in line with the online store, and the user can experience as if they were buying at the actual store.
On the official website, you can purchase packages and purchase works exhibited in the market.
(3) NFT trading card (game)
Games that utilize NFT trading cards are also called NFT games and blockchain games. Since you can buy and sell NFT trading cards, which are in-game items, and exchange them for money, it is a genre that is attracting a lot of attention because you can earn money in the game.
"CryptoSpells" from Japan is a card game where you build decks and play against each other.
The specifications of the game are not much different from conventional card games played with apps. However, since the card is an NFT trading card, a rare card that can be bought and sold can be priced at 100,000 yen or more.
Another feature is that NFT trading cards can be used in other games. For example, NFT trading cards in CryptoSpells can be transferred to a game called MyCryptoHeroes.
NFT trading cards are also converted according to the use of the game, so you can enjoy various games with your own collection.
The CryptoSpells game itself is available for Android and iOS apps, so you can play it for free.
Sorare is a soccer-themed NFT trading card that is both a sports genre and a game genre.
Its feature is that it not only collects NFT trading cards of soccer players, but also links the actual match and the in-game score.
If the NFT trading card player you own participates in the game, you will receive points in Sorare. Furthermore, if you are in the top of the point acquisition, you will receive the cryptocurrency Ethereum, so you can also earn money through the game.
Each NFT trading card has a rarity level, and the rarity level is higher for players who often participate in games or who are well-known.
In addition to earning points and crypto assets in the game, it is also possible to trade NFT trading cards.
3. How to start NFT Trading Card How to buy and sell
How to buy NFT trading cards is the following 4 steps.
Selection of NFT Marketplace
Open an account on a cryptocurrency exchange
Create a wallet and deposit crypto assets
Purchase NFT Trading Card
Each is explained in detail below. We also explain how to sell NFT trading cards after buying them, so be sure to check how to sell them when you start NFT trading cards.
(1) Selection of NFT Marketplace
If you want to buy NFT, using the marketplace is essential.
Marketplace is a place to buy and sell NFT trading cards and NFT art, and there are various domestic and overseas services. The number of works and fees differ for each marketplace, so be sure to check the features of the service when choosing.
Three recommendations are summarized in the table below.
Recommended NFT Marketplaces
feature
Precautions when using
commission
HINATA
・Less hassle compared to other marketplaces
・NFT trading cards can be purchased with a credit card
・A wide variety of digital art, games, etc.
・Purchasing with crypto assets is not supported (will be supported sequentially)
・Sales fee: Inquiry required 
・Payment fee: 3% (for credit card payment)
Coincheck NFT
(beta version )
・You can also buy and sell crypto assets
・Anyone with a coin check account can use it
・Many game genres are handled
・Can only be purchased with crypto assets
・Available only for Coincheck users
・Sales fee: 10%
・Delivery fee: 0.01ETH~
OpenSea
・The largest marketplace
・There are many works because there are exhibits from all over the world
・There are many steps to purchase
・Overseas services do not support Japanese

・Sales fee: 2.5%
・Settlement fee: Varies depending on demand (gas fee)
(2) Open an account on a cryptocurrency exchange
Purchasing NFT trading cards often requires crypto assets. Open a cryptocurrency exchange account and prepare the type of cryptocurrency you need for purchase.
A cryptocurrency exchange, as the name suggests, is a place to buy and sell cryptocurrencies, but it is also a place to store them. For example, you need to have a dedicated account for crypto assets, just as you can store Japanese yen in a bank account and stocks in a securities account.
The following table summarizes the three recommended cryptocurrency exchanges in Japan.
Recommended cryptocurrency exchanges
feature
Precautions when using
commission
Coincheck
・No.1 in app downloads (*1)
・Can be purchased from 500 yen
・Monex group company
・Ethereum cannot be traded at exchanges (can be traded at sales offices)
Sales commission: Free
Exchange commission: 0.0%
bitFlyer
・No. 1 in bitcoin transaction volume for 6 consecutive years (*2)
・Purchase from 1 yen
・Purchase with T points
・ Bank transfer fees are high (330 yen for all transactions other than Sumishin SBI Bank)
Sales commission: Free
Exchange commission: 0.01-0.15%
GMO coin
・Number of stocks handled is No. 1 in Japan (*3)
・Account can be opened in as little as 10 minutes
・Purchases can be made from less than 100 yen
・Exchange fees are high
Sales commission: Free
Exchange commission: 0.05-0.09%
*1: December 2020 Financial Services Agency crypto asset exchange business registration target, Coincheck survey
*2: Bitcoin Japanese information site survey. Annual trading volume from 2016 to 2021 at domestic crypto-asset exchange service providers
*3: Calculated based on the JVCEA "Handling Crypto-Assets and Crypto-Asset Overview Manual"
By the way, you can not purchase with a credit card at the cryptocurrency exchange in Japan . This is because the risk of price fluctuations and speculation is high, and credit card companies prohibit it.
(3) Create a wallet and deposit crypto assets
A wallet is a digital wallet that holds crypto assets. It also has a role like an ATM because you can send and receive money. Depending on the type of NFT, it is also possible to store the NFT in the wallet.
When using a marketplace that requires crypto assets, connect your wallet to purchase.
There are various types of wallets, but " MetaMask " is well known and has many users .
You can purchase NFT trading cards by depositing crypto assets to the address set in MetaMask and connecting to the marketplace.
(4) Purchase NFT Trading Card
There are two ways to purchase NFTs on the Marketplace.
Buy what's for sale at the asking price
Bid on items on auction
When purchasing at a price determined by the exhibitor, you only need to select and purchase the work because it is a fixed price. However, since a fee (gas fee) will be charged, it is necessary to put crypto assets that are more than the listing price in the wallet.
In the auction format, if the price goes up, you may not be able to get it, but there are cases where you can buy it cheaply depending on the work.
When purchasing an NFT, make sure that it is not a copy that is actually worthless (whether it is officially sold). HINATA and Coincheck NFT only sell approved products, so there is no need to worry, but OpenSea is a collection of works from all over the world, so be careful.
(5) When you want to sell NFT trading cards…
There are two ways to sell NFT trading cards.
set a price and sell
put up for auction
In both cases, you need to connect your wallet to the marketplace to receive payment in crypto assets. Also, in order to convert to Japanese yen, it is necessary to transfer money from the wallet to the crypto asset exchange and sell the crypto assets.
The point to note is that the price is determined by crypto assets. Unlike relatively stable fiat currencies (Japanese yen and US dollars), the price of crypto assets may fall immediately after selling.
On the other hand, if a famous collector or investor purchases it, the price of the NFT trading card may rise at once, so collecting information is essential.
Since NFT Trading Cards are still under development, it is also a point to purchase with a view to long-term possession.
4. Future Prospects of NFT Trading Cards
NFT trading cards are expected to gain more recognition in the future.
Market Research.com, a research company, has announced a trial calculation that the market size, which was about 1.6 billion dollars in 2021, will grow to about 7.6 billion dollars in 2028 (See: Global Non-Fungible Token (NFT) Market Size, Status and Forecast 2022-2028 | Market Research.com ).
Furthermore, in Japan, the following companies have entered the market or are considering it.
Rakuten
Dentsu
KDDI
docomo
Mercari
If the idols and sports world introduced in the article team up with companies with financial strength, we can expect further recognition expansion.
Another tailwind is the emergence of new services to reduce the hassle of purchasing NFT trading cards. If the hurdles to purchase are lowered, more users will enter.
5. HINATA is the place to buy and sell NFTs
Finally, let's check the contents of this article again.
A trading card that has been proven to be unique by the NFT mechanism
NFT trading cards are used in genres such as idols, sports, and games
You need to prepare crypto assets and wallets and connect to the marketplace to purchase
NFT trading cards are expected to further expand the market size both in Japan and overseas.
NFT trading cards will be available to many people in the future.
However, the current problem is that the hurdles to get it are high and it takes time and effort.
For those who want to hold NFTs more easily, HINATA has prepared a mechanism that allows purchases by credit card payment.
If you want to get your hands on NFTs ahead of the spread of NFTs in the future, please take a look at HINATA's marketplace.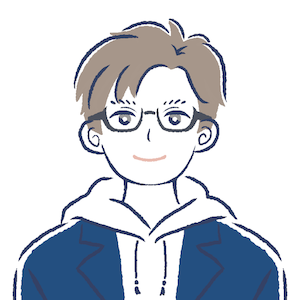 2020年にビットコインを購入したのがきっかけで、ブロックチェーンやNFTに興味を持ちました。
普段は暗号資産やNFT専門の、フリーランスWebライターとして活動しています!
より多くの人にWeb3.0の魅力を伝えるべく「難しそうなことも分かりやすく」をモットーに執筆します。
個人としても、NFTやメタバースに関するブログを運営中です!
世界を変える「Web3.0」は、日本を救う分野だと信じています!