Magazine
Official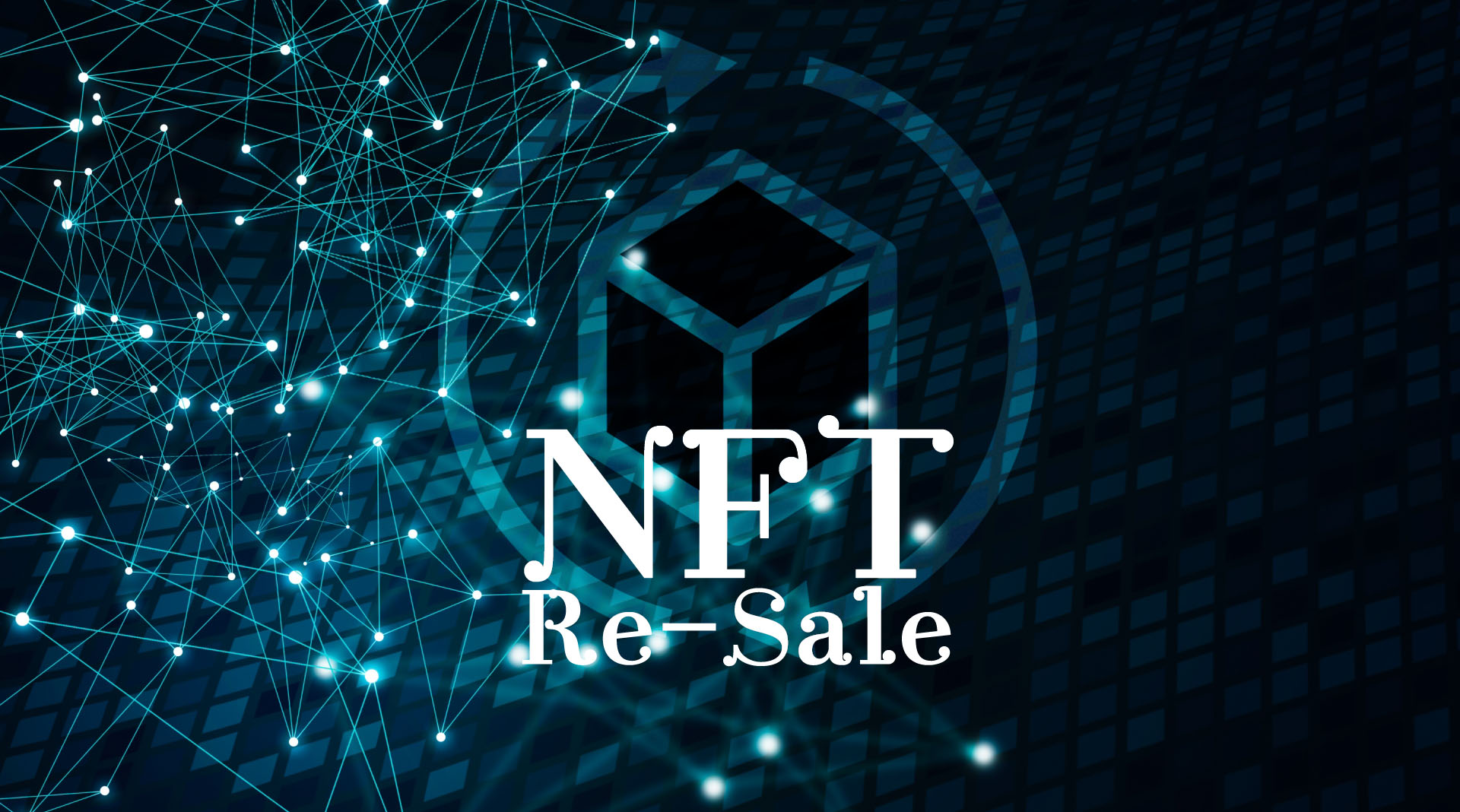 How to resell NFT? Easy-to-understand explanation of procedures, how to earn money, and points to note
NFT started to become popular around 2021. There are many people who want to earn money by reselling their NFTs, but do not know how to start and do not know how to sell.
In this article, we will explain how to earn NFT resale in 5 steps for beginners.
NFT resale is one of the new ways to earn money, but since it is new, there are some points to note, so let's learn together.
1. What is NFT resale?
NFT resale is a method of selling the purchased NFT at a price higher than the purchase price and making a profit.
In the first place, NFT means "non-fungible token", and since it is a work with only one piece of the same data in the world, it is scarce and easily valued.
NFT trading boomed mainly in July-September 2021, and OpenSea, the world's largest platform for trading NFTs, recorded $3.4 billion in NFT trading volume in August 2021. Its momentum is building, with daily sales exceeding $150 million in January 2022.
Reference: NFT market OpenSea approaches record high monthly trading volume ── Strong rivals appear│CoinDesk Japanhttps://www.coindeskjapan.com/136301/
Specifically, the following works are traded in NFT resale.
NFT art
NFT trading card
NFT game character items
NFTmusic
The most common is in the field of NFT art, where you buy the exhibited NFT art at a low price and sell it when the price rises to make a profit.
Even though it is a resale, the price fluctuates, so it is more like "investment / speculation".
If you make a wrong transaction, you may lose money, but this article will explain how to resell with the lowest possible risk.
2. How to resell NFT 5 steps from start to sale
The NFT resale method is mainly performed in the following five steps.
Select NFT Marketplace
Open a cryptocurrency exchange account
Send crypto assets to wallet
Purchase NFT works
Sell ​​NFT works
I will explain them one by one.
(1) Select NFT marketplace
In order to resell NFT, it is necessary to select a marketplace to buy and sell NFT.
There are already many types of NFT marketplaces, and the types of NFTs that can be bought and sold and the amount of transactions differ depending on the marketplace.
There are three major marketplaces available for NFT resale:
NFT
marketplace
name
feature
Precautions when using
commission
OpenSea
・The world's largest marketplace
・Various types of NFTs can be bought and sold
・There are many users, so it is easy to sell
・Since there are many listings, there is a risk of being buried
・There are fraudulent NFTs
2.5% of the sale price only at the first exhibition
Rarible
・There are many NFTs that can be purchased at a low price
・Easy-to-use design for beginners
・We mainly deal with NFT art
・Trading is done only in its own currency "RARI"
・The price of "RARI" is unstable
Sales commission 2.5%
SuperRare
・There are many high-quality NFT art
・There is no fraudulent NFT because there is a screening process
Requires sufficient funds to purchase
Sales commission: 3.0%
Gallery commission: 15%
If you are not particular about the NFTs you want to resell and prioritize profits, it is better to use OpenSea, which has the largest number of users and transaction volume.
(2) Open a crypto asset exchange account and purchase crypto assets
Crypto assets are used to buy and sell NFTs, and most NFT marketplaces are traded in a crypto asset called "ETH (Ethereum)".
Crypto assets can be purchased on the "Crypto Asset Exchange", so first open an account on the exchange and purchase the crypto assets to purchase NFT.
The three recommended cryptocurrency exchanges where you can buy ETH are:
Cryptocurrency
exchange name
feature
Precautions when using
commission
GMO coin
・If you use an exchange, you can purchase crypto assets with low fees
・Security is safe because it is GMO Internet Group
・Wide spread (*) at sales outlets
Deposit/Withdrawal: Free
Transaction fee: Free for sales outlets For
exchanges: limit -0.01%, market 0.05%
DMM bitcoin
・No fees for deposits and withdrawals
・Being part of the DMM Group
・Wide spread at sales outlets
・Offered only at sales outlets
Deposit fee: Free
Withdrawal fee: Free
Transaction fee: Free
Bybit
・Low fees
・No remittance fees
・Safe security
・Since it is an overseas exchange, use is at your own risk.
・You cannot deposit Japanese yen.
Deposit fee: Free
Withdrawal fee : Varies by currency and blockchain
Transaction fee: Limit 0.01%, Market 0.06%
(*) Spread is the price difference between the selling price and the buying price that occurs when trading crypto assets.
In the case of GMO coins and DMM bitcoins, you need to pay a high spread when purchasing crypto assets, so if you are conscious of fees, Bybit is recommended. However, Bybit cannot deposit Japanese yen, and you have to deposit crypto assets purchased on domestic exchanges to Bybit.
If you don't care much about fees and want to buy crypto assets easily, use GMO coins or DMM bitcoins.
(3) Transfer crypto assets to wallet
Let's create a wallet because it is necessary to send money to a wallet after purchasing crypto assets.
A wallet is like a wallet that holds crypto assets, and once you create it, you can purchase NFTs and store them.
MetaMask is the most famous and safest wallet. MetaMask supports the Ethereum blockchain, which is often used for NFTs, and can store many NFTs. In addition, it is provided as an extension of Google Chrome, and it is common to add it to Chrome.
・Google Chrome extension version MetaMask
After creating MetaMask, transfer the purchased crypto assets to MetaMask and you are ready to purchase NFTs.
(4) Purchase NFT works
If you can transfer crypto assets to your wallet, all you have to do is buy NFTs that are likely to be profitable on the NFT Marketplace.
When purchasing NFTs for resale purposes, keep the following five things in mind to increase your profits.
Spot market trends
Don't fall for scam projects
understand the background of the project
Be able to explain to people why you think you can make a profit
Buy community strong NFTs
NFTs are easily influenced by market trends, and the strength of the community and story tends to be emphasized.
In fact, NFT art "BAYC", which accounts for about 10% of OpenSea's trading volume as of January 2022 (Reference: NFT market's OpenSea, close to record high monthly trading volume ─ Strong rivals also appear│ CoinDesk Japan ) is clear about creating a strong community and story by world celebrities.
(5) Sell NFT works
When selling NFTs for resale purposes, be aware of the following three points.
sell before the trend cools down
Check demand on SNS
Don't hold too long in hopes of price increases
The current NFTs are all trendy. In other words, if you miss the trend, you will grab a high price and sell it at a low price, resulting in a loss.
Therefore, let's check "what kind of NFT is selling now" and "why it is selling" on SNS and wait for the timing to sell.
Also, even though the price has not risen, holding too much for a long time in anticipation of future price rises may have a negative effect.
If the purpose is to resell, cutting losses is also an important decision.
3. Points to note when reselling NFTs
There are three points to note when reselling NFTs.
Do not buy NFTs from scam projects
Beware of NFT copyright violations
Legal restrictions may make it difficult to resell
I will explain them one by one.
(1) Do not buy NFTs of fraudulent projects
Don't fall for scam projects to avoid losing money.
If you have the following factors, we recommend that you do not purchase.
NFT is expensive for no reason
No clear roadmap or whitepaper
SNS has little credibility
There is a movement in the community to artificially inflate the price
In the case of new industries, it is easy for fraud to target those who do not have knowledge. Before making a profit, it is important to grasp the characteristics of NFTs and try not to lose money first.
(2) Beware of NFT copyright violations
If you own an NFT, you tend to think that you can get the copyright of the NFT at first glance, but the copyright belongs to the creator of the NFT.
When you purchase an NFT, you only get the "ownership" of the NFT, and you do not get the copyright.
Therefore, remember that it is necessary to obtain the permission of the producer when replicating the purchased NFT or listing the same series.
(3) Laws and regulations may make it difficult to resell
Since NFT is a new industry, laws and regulations have not progressed in the world. That's why fraud is rampant, as I explained earlier.
As a country, we cannot overlook fraud, so we should be concerned that regulations will progress in each country in the future, making it difficult to resell.
In particular, Japan has a strong negative image due to the hacking incidents of Coincheck and Mt. Gox. The possibility that the government will impose strict regulations in response to these is not zero.
In addition, countries with large economies such as the United States will be regulated and will affect the NFT market. Check the latest information so that you do not fail in resale.
4. HINATA is the place to buy and sell NFTs
In the future, NFT resale will be gradually regulated, and although the market will become healthy, it will be difficult to make a large profit.
NFTs can be resold to earn crypto assets, but enjoying NFTs themselves is an important factor in boosting the entire market.
If you want to make a profit with NFT in the future, please consider the NFT Marketplace, which emphasizes the creator economy.
The NFT marketplace "HINATA" also provides a place where all artists and creators can shine.
If you are interested, please also check the following article that summarizes the features of HINATA.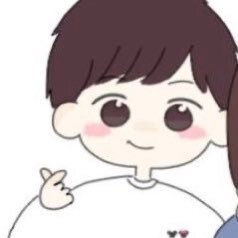 毎日2時間以上の仮想通貨の情報を収集する仮想通貨マニアです。得た知見をもとに、実際に仮想通貨に投資中。
また、仮想通貨に関する記事を執筆するライターとしても活動しています(これまで書いてきた記事は100本以上)。
記事を書くときは、信頼性のあるメディアから最新情報やデータを引用したり自分の経験を交えたりしながら、常に読者を一番に考えた内容になるように心がけています。