Magazine
Official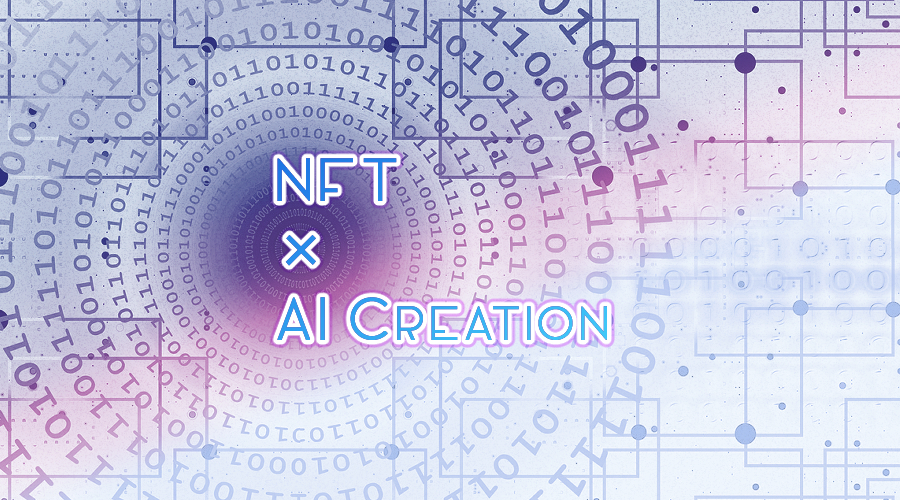 5 latest examples of NFT x AI Introducing the reasons for attention, issues, and future prospects
The combination of NFT and AI is a field with great potential for development in the future. There are already many cases where it is used for NFT art projects.
In this article, we will explain the characteristics, examples, and future potential of the new field of NFT x AI.
1. NFTs and AI
Recently, cases of combining NFT and AI are increasing. For example, there are cases where AI generates art works and converts them into NFTs. First, I will introduce the reasons why this field is attracting attention based on the characteristics of "NFT" and "AI".
(1) What are NFTs?
NFT is an acronym for "Non-Fungible Token" and means "a token that cannot be replaced".
Digital content that frequently occurs on the conventional Internet is easy to be used illegally because it can be replaced, but NFT can not be illegally used or spread, and there is an advantage that the rights of content creators are properly protected. .
NFTs are tied to a variety of industries and are already being traded on a large scale in combination with areas such as art, music and trading cards.
(2) What is AI?
AI is an abbreviation for Artificial Intelligence, and refers to technology that allows computers to analyze data and reproduce human intelligence.
Once programmed, AI can act on its own without human instruction, and while learning in the course of its activities, it can further improve its efficiency.
AI currently has technologies that can be combined with other industries, such as automatic illustration generation and object recognition. The combination with NFT introduced in this article is part of that.
(3) Why NFT x AI attracts attention
The reason why the field that combines NFT and AI is attracting attention is that art, video, text, voice, etc., which are currently the main fields of NFT, are compatible with AI.
A business model can be created by turning images automatically generated by AI into NFTs or developing an NFT platform equipped with AI functions.
For example, there are only a few people in the industry who can produce good music and art, but if AI is incorporated, it is possible to produce some good works.It is possible to automatically release good works using human intelligence. Is possible.
Good works lead to better profits for companies and better stakes because consumers can buy higher quality products.
2. NFT and AI Three specific models
In a nutshell, there are various models that combine NFT and AI. The following three are typical.
NFT×AI "Art"
NFT x AI "Music"
NFT x AI "infrastructure"
I will introduce them in detail in order.
(1) NFT x AI "art"
The art field is the most mainstream in NFT x AI. Specifically, it will be a model in which AI automatically generates art, converts that art into NFT and sells it.
In August 2022, an NFT art work created by the humanoid AI robot Sophia using NFT was sold for $688,888 (about 75 million yen). Although the NFT boom itself is said to be over, this model still has a lot of potential.
(2) NFT x AI "Music"
Since AI can also produce music, a model can be established in which music is created, converted to NFT, and sold on the marketplace.
Conventional music production is a high-level industry with a difference in quality even within the industry, and the reality was that it was difficult for ordinary people to get their hands on it.
However, some AI can output and edit sound source data simply by setting the genre, atmosphere, and sound independently, so even those without knowledge of music can enjoy music production.
If you turn it into an NFT, it will become a unique content whose rights are protected, so anyone can potentially monetize it.
(3) NFT x AI "infrastructure"
It is a model that mainly incorporates AI into the NFT marketplace and data analysis. By streamlining the ecosystem, it will be possible to provide a better experience for creators and consumers.
For example, if you incorporate AI into the NFT marketplace, you can expect an increase in sales because you can automatically provide recommended NFTs to users.
Also, if you bring AI into the field of data analysis, you can aim for speedy growth of the marketplace. This is because AI compensates for the parts that cannot be seen objectively with human analysis, and it becomes possible to read the data more accurately.
3. Five representative examples of NFT and AI
Here are five projects that utilize NFT and AI.
HINATA
NAYC
AT THE STUDIO
Hayeon×Aimy Moon
NEN STUDIO
(1)HINATA
HINATA, an NFT marketplace, sells illustrations by 2.5-dimensional illustrators that combine AI and creators.
Rather than leaving the 2.5D illustration work completely to AI, we will create the work by rewriting and reinforcing based on the illustration generated by AI.
Illustrations generated by AI can create novel works that are not bound by common sense, but there is a drawback that the depiction of characters is distorted.
Therefore, by having AI create the foundation while humans make fine adjustments, new creative activities can be carried out.
(2)BAYC
BAYC, an NFT world-class project, is a generative art project that mechanically generates NFT illustrations using AI program technology.
BAYC mechanically combines the following parts, and there is only one NFT with the same combination, so there are works with high rarity.
background
face
body
hat
clothes
NFT x AI has already been used in world-class NFT projects, and you can see that it is particularly compatible with NFT art.
In March 2022, the minimum price will be as high as 40 million yen, and the NFT created by AI with its own combination may exceed the works created by humans.
⇒ Click here for the official BYEC website
(3)AI STUDIO
AI STUDIO is a project in which a music generation AI trained using 8 million songs automatically creates music NFTs.
Since anyone can easily create music works, it has the advantage of expanding creator activities, and NFT music may become a promising field in the future.
In addition to combining NFT music alone and AI, we are also conducting a project to provide CG artists with music generation AI to create NFT art works, although it is still in the experimental stage.
AI can also create projects by combining multiple fields.
(4)Hayeon×Aimy Moon
This is an example of selling AI-generated music as NFT art. AI composer Amy Moon worked on the sound source, music video, and artwork of the song "idkwtd" by Taeyeon's younger sister Hayoung, a member of the Korean idol group "Girls' Generation", and packaged the products into NFT. and sold on the NFT Marketplace snowDAQ.
⇒ Click here for the "idkwtd" sales page
(5)NEN STUDIO
NEN STUDIO is a project that produces NFT works generated by AI, and has the right to create NFT-based games and animations together with the management side in the future.
NEN STUDIO is not only aiming for operational sales, but also aims to expand the world view of NFT together with the user community over the long term.
⇒ Click here for the official website of NEN STUDIO
3. NFT and AI Possible Issues and Future Prospects
A possible problem with the NFT x AI project is that although AI can create a foundation at the moment, there is a limit to the work that can be further brushed up without human intervention.
Of course, there are projects like BAYC where mechanical works are better suited. However, in the future, there will be more NFT works such as the 2.5D NFT illustrations sold on the NFT marketplace HINATA, which are not only AI but also human-made.
4. NFT and AI Summary
In this article, I explained the relationship between NFT and AI and how to combine business models. The contents are as follows.
NFT x AI has many compatible fields
Especially in NFT art, AI is often used
NFT's top project "BAYC" also uses AI
NFT x AI has a problem that can only generate mechanical works
In the future, there is a possibility that 2.5-dimensional works that bring human touch to mechanical parts will increase
The NFT marketplace HINATA is a place where you can purchase 2.5-dimensional works that are human-made NFT x AI art that can be expected in the future, so please use it.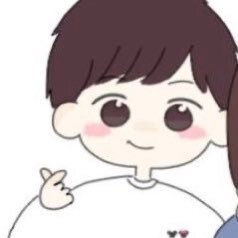 毎日2時間以上の仮想通貨の情報を収集する仮想通貨マニアです。得た知見をもとに、実際に仮想通貨に投資中。
また、仮想通貨に関する記事を執筆するライターとしても活動しています(これまで書いてきた記事は100本以上)。
記事を書くときは、信頼性のあるメディアから最新情報やデータを引用したり自分の経験を交えたりしながら、常に読者を一番に考えた内容になるように心がけています。